Made possible by Consumer's Energy Foundation & the Rochester Regional Chamber Foundation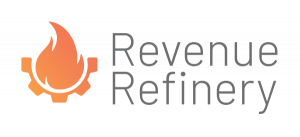 Elevate Your Business
The future of digital communications has arrived at the RRC and we are ready to help business owners adapt and evolve through Launch Lab.
The Launch Lab brand is a unique mixture of serious high-tech resources and networking within an exciting, engaging and collaborative environment.
Learn. Share. Launch. Grow.
About LaunchLab
The Greater Rochester Region is a hub for business and business innovation. During even the most challenging times, we are our own best resource. LaunchLab is a place to share and discover the ideas and expertise to power new products, new services, new businesses, and new markets. Launch your next chapter, here.
Digital Platform
A robust online learning portal to accelerate business adaptation
An expanded passive benefit for all Chamber members
Localized blueprints for new business creation
An opportunity for members to establish authority as subject matter experts
Smart Office - The Member Hub
Smart, co-working office space available for meetings
Incredible tech resources for increased work productivity with hybrid capabilities
Distraction-free work zones
A bold, first-of-its-kind model for other Michigan chambers
Digital Support Team
We appreciate the people and businesses helping to make our vision a reality.
Smart Office Supporters
We appreciate the people and businesses helping to make our vision a reality.
Join our Facebook Group!
Hub of the LaunchLab community
Opportunity to get and share ideas
Find out about new courses
First step for those interested in becoming LaunchLab content Contributors
Join Launch Lab Leaders
We've experienced how critical it is to be continual learners and adaptive to our ever-changing environments. Now, we are learning to keep up with the digital world, and to better serve clients and our community. Up level your game with Launch Lab!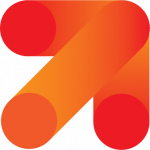 Interested in Contributing?
Share your expertise as a Launch Lab Course Author. Course Authors must be a member of the Rochester Regional Chamber of Commerce in good standing. More details coming soon!
Recognition as a Subject Matter Expert
Lead Generation
Empowering/Educating our Community