Purpose of Legislative Affairs Committee
Provide opportunities for businesses to voice their opinions or concerns regarding legislation.
Inform members about legislation that could impact their business so they can discuss with their elected officials.
The Rochester Regional Chamber of Chamber does not endorse political candidates or take positions on specific issues.
Golf Committee
The Golf Committee serves to assist the chamber with planning the annual RRC Golf Tournament Fundraiser.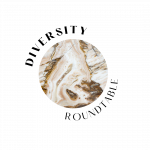 Diversity & Inclusion Roundtables
The Rochester Regional Chamber of Commerce is committed to being an agent of change and leading the charge toward equality—not just for Chamber members—but for our community and surrounding area.
We strongly support equality. As a result of this belief, we will host roundtable discussions on diversity and inclusion. We invite you to join us at the table. Your voice matters. We look forward to healthy discussions so we can stand together.
Parade Volunteers
Volunteers are critical to the success of the Rochester Area Hometown Christmas Parade. We appreciate all the support and help from our local partners and generous volunteers!