2019 Grand Marshals - George & Betty Seifert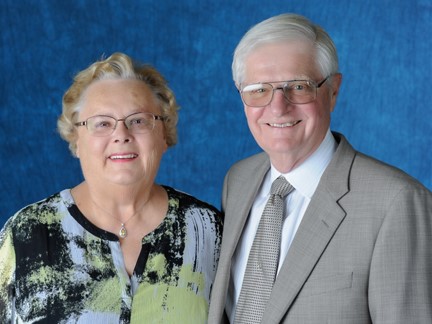 Every year, the Rochester Area Hometown Christmas Parade chooses Grand Marshals to lead the parade down Main Street. This year, we will honor George & Betty Seifert as Grand Marshals.
This year's Grand Marshal Gala is on Thursday, December 5, 2019 from 6:00 to 9:00 pm at the Great Oaks Country Club. Cost is $40 per person and formal attire is required. Register in advance here.
1962 - Roy Rewold
1969 - James Stephens
2000 - Penny Crissman
2002 - Robert Lytle
2003 - Gail Kemler
2004 - Gus Eastman
2005 - Ed Leafdale
2006 - James & Lillie Smalley
2007 - Don Pixley
2008 - Tom Werth
2009 - Mary Lee Kowalczyk
2010 - Pat Botkin
2011 - Russ and Kathy Shelton
2012 – Ginny & Ray De Steiger
2013 – John & Mary Modetz
2014 – Bill Fox
2015 – Rod and Sue Wilson
2016-Dr. Roger & Mary Jo Byrd
2017-Steve & Nancy Benedettini
2018- Dr. & Mrs. Bradley Barnes
2019 - George & Betty Seifert