Business & Community Resources
The Rochester Regional Chamber of Commerce is committed to supporting businesses and community members throughout the COVID-19 outbreak. This page will provide resources to help connect people with important information and resources regarding COVID-19.
Back & Better Campaign!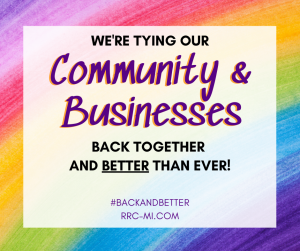 We're tying the community back together and better than ever! Join our "Tying The Community Back Together" Campaign as your business prepares to reopen.
How it works:
Contact the Chamber by emailing maggieb@rrc-mi.com and say "We're back!" Cost $40 for RRC Members or $50 for Non-Members.
The Chamber Staff/Volunteer will drop off 2 pieces of ribbon and a lawn sign, then take a photo to share you on social media.
When you're ready, take a photo/video of you tying the ribbon together, with your new sign, and share on your social media tagging @Rochester Regional Chamber of Commerce!
We will share your post and your business will get exposure, not once, not twice - but THREE times!
Flyer Downloads:
How To - Back N Better Program
Rebooting Your Business in Safe Mode Webinars
Weekly UPdate - Member Conference Calls
Every Wednesday around noon, the RRC will host a Weekly UPdate Member Conference Call to share the latest developments on COVID-19 resources for businesses, along with updates on Chamber functions. Join from your phone or computer, by registering through our event page!
Member Conference Call Login
Upcoming Webinars:
Previous Webinars:
Chamber Communications - Emails
SBA Economic Injury Disaster Loan
SBA Economic Injury Disaster Loan
Small business owners in all U.S. states and territories are currently eligible to apply for a low-interest loan due to Coronavirus (COVID-19). Click here to apply.
Find more information on the SBA's Economic Injury Disaster Loans at: SBA.gov/Disaster.
The SBA will work directly with state Governors to provide targeted, low-interest loans to small businesses and non-profits that have been severely impacted by the Coronavirus (COVID-19). The SBA's Economic Injury Disaster Loan program provides small businesses with working capital loans of up to $2 million that can provide vital economic support to small businesses to help overcome the temporary loss of revenue they are experiencing.

Executive Orders & Directives
Stabilization Fund for Small Business - Oakland County
Families First Act - U.S. Chamber of Commerce
CARES Act - Payroll Protection Program - Small Business Loan Guide
Michigan Economic Development Corporation
Covid-19 & Small Business Support Webinars
Guidelines on Preparing Workplaces for COVID-19
Local Government Resources
Make a Difference - Get Involved
Michigan Volunteer Website
Gov. Whitmer and MDHHS launched a new volunteer website, www.michigan.gov/fightcovid19, where trained medical professionals can register to serve their fellow Michiganders by assisting hospitals in fighting COVID-19. Other state residents also can use the site to find out how they can help in their local communities, give blood, donate money or needed medical supplies, or assist public health officials in tracking infections.
MyCovidResponse.org
Working to serve central Oakland County, including Pontiac, Auburn Hills, Waterford, and surrounding areas. Connecting people with available resources.
Consolidating Information
Community Needs Database
Finding Volunteers & Resources
Give Help. Get Help. Start Here.

City of Rochester Hills - Community Assistance Volunteers / Resource Form
The City of Rochester Hills will be placing check-in phone calls to seniors during the COVID-19 public health emergency. As we live in this unprecedented time, we want to do what we can to assist.
If you are able to help in any way by donating food, water, or supplies, delivering necessary supplies to individuals in need, or anything else please visit the link below:
https://docs.google.com/forms/d/e/1FAIpQLSeWRVNK2OhvUvbNHyx3VrmrzhIP357FcFqssJka6W_sZL0
Oakland County - Helplines
Michigan Department of Health & Human Services
Oakland Community Health Network
Charter Township of Oakland
Other Community Resources
DTE Energy
DTE Messages
As part of DTE Energy's commitment to serving its' customers, our number one priority is the health and safety of our employees and customers. We make every effort, every day, to ensure we deliver reliable energy to our more than 3 million customers. And we have well-established processes that provide financial assistance to hundreds of thousands of customers who, at times, need help to ensure their energy delivery is uninterrupted.
To learn more about how we are serving our customers, please see the attached flyer, and share it with those you serve.
https://newlook.dteenergy.com/wps/wcm/connect/dte-web/quicklinks/footer/covid19-response
Covid-19 Risk Assessment Tool - Beaumont Health
Saint Joseph Mercy Health System
Yelp - Relief for Affected Businesses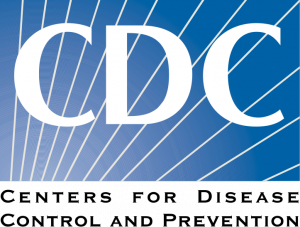 Centers for Disease Control & Prevention
CDC works 24/7 to protect America from health, safety and security threats, both foreign and in the U.S. Whether diseases start at home or abroad, are chronic or acute, curable or preventable, human error or deliberate attack, CDC fights disease and supports communities and citizens to do the same.
Learn more about COVID-19