Business Relief & Community Resources
Business Relief Resources
SBA Economic Injury Disaster Loan
SBA Economic Injury Disaster Loan
Guide to Small Business COVID-19 Emergency Loans
PPP Loans of $50,000 or less will be forgiven and a new simple, one-page loan forgiveness application was released by the SBA
Business owners who borrowed $50,000 or less through the SBA's Paycheck Protection Program are now eligible to receive forgiveness for the entire amount. The SBA created a simplified one-page form which removed some of the calculations previously required and allows for self-certification that the money was used appropriately. Form 3508S is available here and instructions for completing the application here.

Small business owners in all U.S. states and territories are currently eligible to apply for a low-interest loan due to Coronavirus (COVID-19). Click here to apply.
Find more information on the SBA's Economic Injury Disaster Loans at: SBA.gov/Disaster.
The SBA will work directly with state Governors to provide targeted, low-interest loans to small businesses and non-profits that have been severely impacted by the Coronavirus (COVID-19). The SBA's Economic Injury Disaster Loan program provides small businesses with working capital loans of up to $2 million that can provide vital economic support to small businesses to help overcome the temporary loss of revenue they are experiencing.

Consolidated Appropriations Act of 2021
Executive Orders & Directives
Stabilization Fund for Small Business - Oakland County
Families First Act - U.S. Chamber of Commerce
CARES Act - Payroll Protection Program - Small Business Loan Guide
Michigan Economic Development Corporation
Covid-19 & Small Business Support Webinars
Workplace Safety Guidelines
LARGE OUTDOOR EVENTS GUIDANCE May 2021
ReOpening Resources & PPE Supplies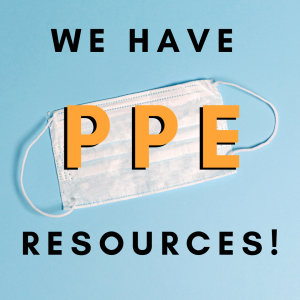 AceHigh - Hand sanitizer alcohol spray. Can produce in bulk, but great for a customer-facing solution. Smells great and cleans the hands while moisturizing.
AeroDesign Services - Face Shields
BrandLure - KN95 Masks, 3-ply Surgical Masks, Non-medical Masks, Isolation Gowns, Goggles, Face Shields, Hand Sanitizer, Hand Sanitizer Stands, Acrylic Counter Shields, & Floor Decals for Social Distancing
Brava Biomedial - Full face shields that are comfortable, light-weight, adjustable, clear plastic, latex-free, and colorful. Face shields offer many advantages over cloth face masks--they protect the user's entire face, are comfortable (beard or no beard), you can talk on the phone while wearing one, and they are much cooler in the warm summer months. Whereas cloth face masks are hot and only protect those around you, face shields also protect you from other peoples' coughs, sneezes, and other droplets that potentially spread disease. Bonus: Unlike masks, your phone's facial recognition works while you're wearing a face shield!
BrightStar Care - Covid screening for your business, care giving for seniors
BMK & Associates - Disposable Masks, KN-95 Masks, Gel Hand Sanitizer, Disinfectant Spray Gloves, & Wipes
CCS Presentation Systems - Thermographic Temperature Measurement Cameras, No-Touch Temperature Check Tablets, Digital Signage, Virtual Receptionist Camera Systems, Mobile Wayfinding App.
Clear Fortress - Sneeze Guard (Patent Pending) The perfect barrier solution when face to face business must occur. Unlike other desk top rigid sneeze guards, CLEAR FORTRESS TM has a clear polyester shade that can be raised or lowered to allow you to pass through larger items without compromising protection
Clear to Go - Clear To Go helps employers manage risk, increase safety, and create effective responses to vulnerabilities in the workplace. Employees and vendors are screened with your questions through our mobile app. That information is linked with a CLEAR TO GO!™ Badge that can be independently verified.
FedEx - Signs, banners, social distancing floor decals, instructional packets, briefings, bound manuals to help you get back underway safely.  Visit Printing Services at FedEx.com to access templates, information and offers to help your business reopen, recover and move forward.
High Noon Promotion - Sanitizers, Barriers, Face Shields, Masks/Gaiters, Signage
Incentive Supply Inc - Masks (both plain and with logo), hand sanitizer, thermometers, gowns, gloves
ISCG - Work from Home Furniture Packages, Seating, Desks, Height Adjustable Tables, Monitor Arms, Keyboard Trays, Acrylic Screens, Signage, Sneeze Guards, Privacy Panels, Cubicle Wall Panel Extenders, Vinyl Floor Graphics, Hygiene/ Infection Control Stations, Mobile Screens, Freestanding Privacy Panels, Desk Lamps, Quick Ship Furniture
Koz Heating & Cooling - Installation of an Air Scrubber for residential and commercial environments. The Air Scrubber is proven to eliminate Covid-19 by 99.9%.
Macomb Restaurant Supply -  Face masks, face shields, hand sanitizer, bleach, wipes, gloves,  bath tissue, paper towels
Maid Brigade - Residential and commercial cleaning and disinfecting services. Non-toxic hospital-grade disinfectant (Hypochlorous Acid) is generated onsite to ensure freshness and efficacy. Disinfecting is done with electrostatic sprayers for 360-degree coverage. Maid Brigade can disinfect the high-touch areas of your workspace daily or upon request, and for best results in conjunction with cleaning.
Marco - Temperature scanning technology - Designed to help protect the health and safety of employees and guests by assisting with the prevention of anyone with an elevated temperature reading from entering a facility. Infrared cameras measure surface temperature to alert of elevated temperature readings -Available facial identification can be integrated with programmed database -Temperature threshold alarm with notifications sent via SMS/email -Pedestal and countertop configurations
Michigan Custom Signs - COVID related signage, floor graphics, directional signage, pop-up banners, and sneeze-guards / plexiglass barriers
Printboys - Laminated signs for warehouses, break rooms, lavatories and business foyer instructing employees of company protocol. Social distancing 'spots' with company logo, banners for: storefronts indicating number of customers to enter, curb side-pick-up area, or Open for Business
PROforma Amplified - PPE (disposable and cloth masks, plexiglass, face shields, directional signage, touchless thermometers, gowns, KN95, hand sanitizer, wipes, Nitrile gloves, distance dots, goggles, wellness kits, apparel, promotional items including antibacterial pens)
Signarama - Sneeze Guards, Face Shields, Informative graphic appliques (social distancing, whats needed to enter business)
Tectonics - Face shields, face masks, acrylic guards, indoor/outdoor graphics (wall and floor - large and small format)
TNE International - Hand Sanitizer, KN95 Respirators, Surgical Masks, CDC-compliant Washable Clothe Masks, with and without Logo.
Unique Short Tree Upholstery - Washable Face Masks
Webinars: Rebooting Your Business in Safe Mode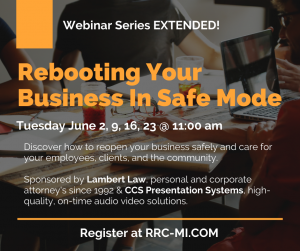 Sponsored by Lambert Law, personal and corporate attorney's since 1992 and CCS Presentation Systems, high-quality, on-time audio video solutions.
Presentation Resources: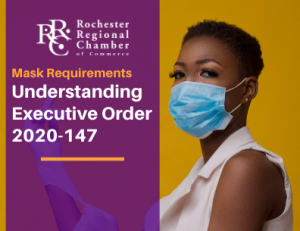 Mask Requirements: Understanding Executive Order 2020-147-Masks
Requiring the business community to enforce mask requirements (per EO 2020-147) opens up a wide variety of questions and concerns. In collaboration with local attorney Brad Lambert of Lambert Law, together we'll navigate this order.
Slides: Mask Requirements 7.15.2020
Local Government Resources
Make a Difference - Get Involved
Michigan Volunteer Website
Gov. Whitmer and MDHHS launched a new volunteer website, www.michigan.gov/fightcovid19, where trained medical professionals can register to serve their fellow Michiganders by assisting hospitals in fighting COVID-19. Other state residents also can use the site to find out how they can help in their local communities, give blood, donate money or needed medical supplies, or assist public health officials in tracking infections.
MyCovidResponse.org
Working to serve central Oakland County, including Pontiac, Auburn Hills, Waterford, and surrounding areas. Connecting people with available resources.
Consolidating Information
Community Needs Database
Finding Volunteers & Resources
Give Help. Get Help. Start Here.

Oakland County - Helplines
Michigan Department of Health & Human Services
Oakland Community Health Network
Charter Township of Oakland
Other Community Resources
Covid-19 Risk Assessment Tool - Beaumont Health
COVID-19 Risk Assessment Tool - Beaumont Health
This new tool allows patients to answer a series of questions about their symptoms and help them determine whether to stay home or seek medical attention.
Saint Joseph Mercy Health System
Yelp - Relief for Affected Businesses
Drug Rehabilitation & Substance Abuse Resources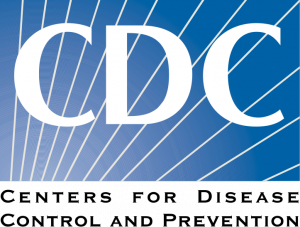 Centers for Disease Control & Prevention
CDC works 24/7 to protect America from health, safety and security threats, both foreign and in the U.S. Whether diseases start at home or abroad, are chronic or acute, curable or preventable, human error or deliberate attack, CDC fights disease and supports communities and citizens to do the same.
Learn more about COVID-19